"Social media is here. It's not going away; not a passing fad. Be where your customers are: in social media. "— Lori Ruff, speaker and author.
Social media is one of the most prominent tools of the 21st century, helping the world connect while building and strengthening long-term professional opportunities. 
As per new data, an estimated 4.62 billion people worldwide are active social media users.
What Exactly Is Social Media Marketing?
The use of social media and its platforms to advertise a company's products and services can be termed social media marketing.
The rise of social media giants such as Instagram, Facebook, and YouTube is helping startups build brand awareness through these platforms while multiplying sales. From startups to big brands, social media is turning out to be an effective tool.
How Can Startups Leverage Social Media?
Social media platforms have been fruitful for small businesses entering the market, not just for more prominent players. With a vast pool of active users, startups leverage social media to reach their audience base while building a community online. 
Let's look at this infographic to understand how being a startup, you can utilize social media platforms to connect with customers while boosting your sales numbers.
Social media goes far beyond just posting pictures and videos. It is undeniably the best way to reach all your target audience.
Social Media: Facts and Figures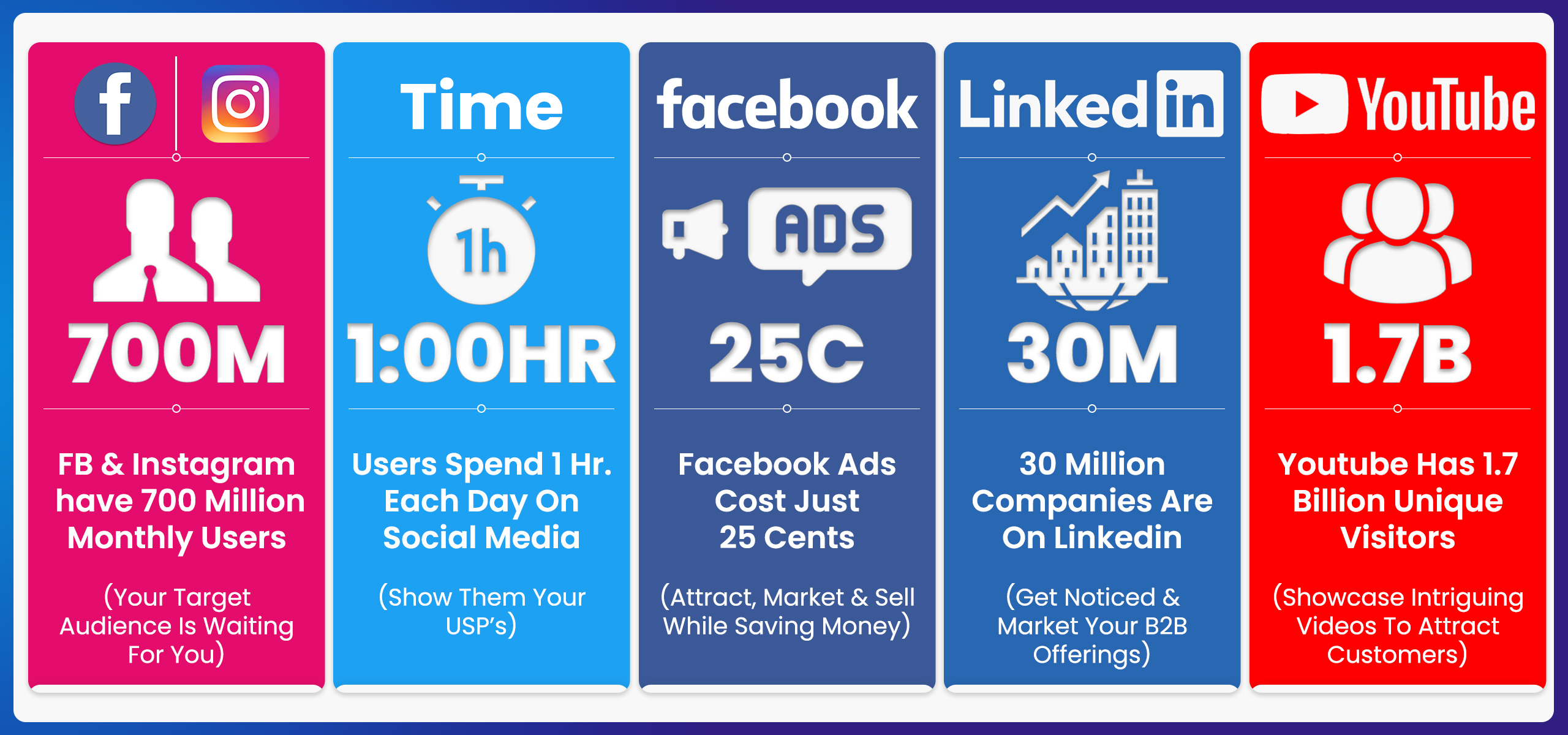 The far and wide reach of social media has been drawing positive outcomes for brands, big or small. However, if you are starting your business and want to leverage social media to promote your services, then TZS Digital is the expert your brand needs. 
We offer the best SMO services in India and help your business gain visibility online. As digital marketing pioneers, we at TZS Digital have shaped and built brand strategies for numerous businesses from scratch and have generated desired results.
Connect with us today, and get the best SMO services in India that will take your business to the next level.