If you're into Search Engine Optimization (SEO) or you own a website, then you probably know how important it is to optimize your website to rank higher in search engine results.
Luckily, there are several Chrome plugins available that can help you with SEO tasks and make your job easier.
In this blog post, we will explore 7 of the best SEO Chrome extensions that you should consider using. Let's dive in!
1. MozBar
MozBar is a popular SEO chrome extension provided by Moz seo toolbar for chrome. It offers a variety of features that can help you analyze websites, check page authority and domain authority, find keywords, and examine on-page SEO. With MozBar, you can also access important SEO metrics, such as backlink data and social media metrics, which can be incredibly useful in optimizing your website's performance.
2. Ahrefs SEO Toolbar
Ahrefs SEO Toolbar is another powerful Chrome extension that offers a range of SEO metrics including backlink data, organic search traffic estimates, and keyword analysis. With Ahrefs SEO Toolbar, you can gain valuable insights about your competitors and understand what strategies they are using to rank higher in search engine results. The extension also provides on-page SEO analysis, allowing you to optimize your content effectively.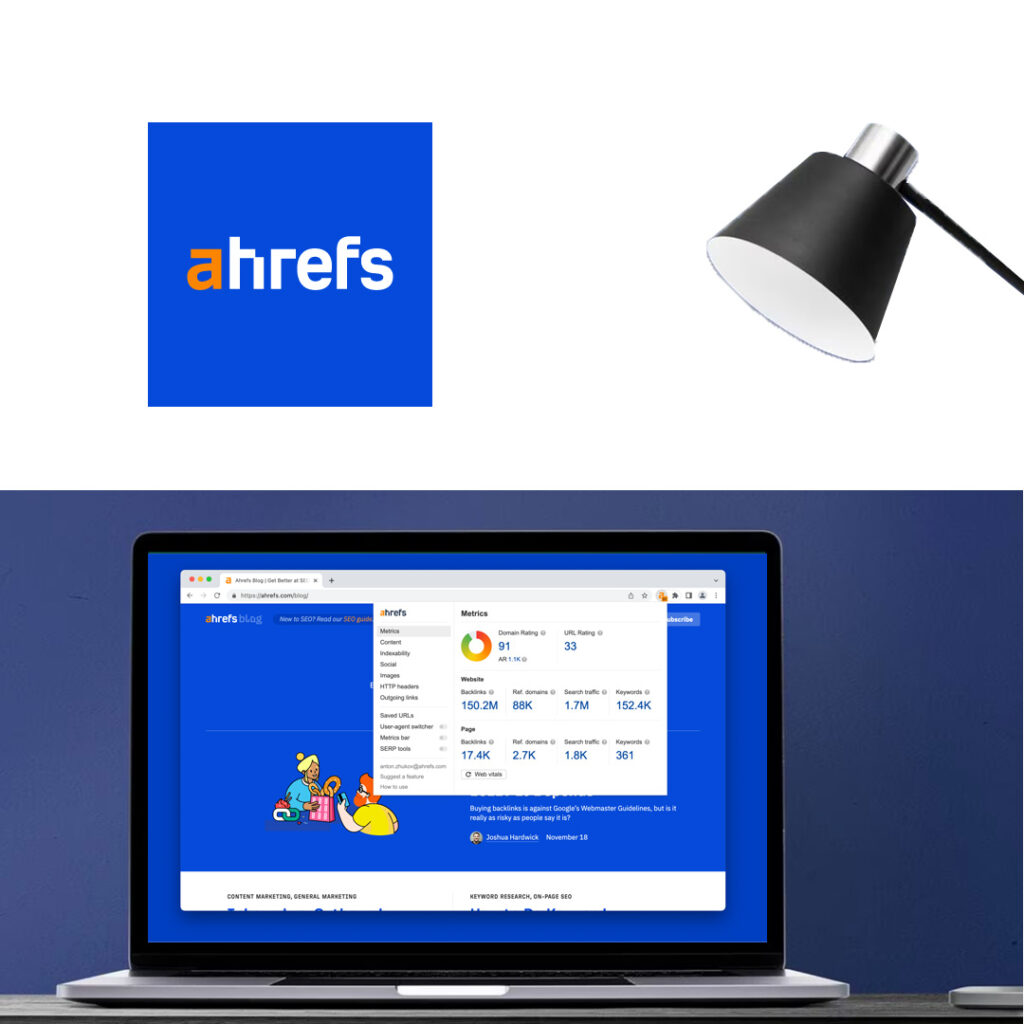 3. SEMrush SEO Writing Assistant
If you struggle with creating SEO-friendly content, then SEMrush SEO Writing Assistant is the perfect Chrome extension for you. This extension integrates seamlessly with Google Docs and WordPress, providing real-time suggestions to optimize your content for search engines. It analyzes your content and suggests relevant keywords, readability improvements, and other seo addon for chrome, helping you create high-quality content that ranks well.
4. Keywords Everywhere
Keywords Everywhere is a best chrome extension for keyword research. It displays keyword data directly on Google search results, making it easy to find search volumes, competition, and related keywords. This extension also provides data from various platforms like YouTube, Amazon, and Bing, allowing you to discover keyword opportunities beyond just Google.
5. SEOquake
SEOquake is a popular all-in-one SEO tool that provides a comprehensive analysis of any webpage. It displays important SEO metrics such as Google PageRank, Alexa rank, and social media information. With SEOquake, you can perform on-page SEO, analyze backlinks, and compare multiple websites easily. This extension is a must-have for anyone serious about SEO.
6. PageSpeed Insights
PageSpeed Insights is an official Google Chrome extension that helps you analyze the loading speed of your website. It provides detailed information on how fast your website loads and suggests improvements to boost website performance. With PageSpeed Insights, you can optimize your website for a better user experience and improve your search engine rankings.
7. Check My Links
Check My Links is the best chrome extension for finding broken links on your website. Broken links can negatively impact user experience and harm your SEO efforts. This extension scans web pages and identifies any broken links, making it easy for you to fix them. By ensuring all your links are working properly, you can enhance your website's SEO health.
CONCLUSION:
These 7 SEO Chrome extensions can significantly enhance your SEO efforts and make your optimization tasks more effective.
Whether you are conducting keyword research, analyzing backlinks, or optimizing your content, these extensions have got you covered. Give them a try and see the difference they can make in boosting your website's search engine rankings.
TZS Digital, one of the best SEO companies in India, has been helping clients from diverse sectors get visibility online with the best digital marketing practices.
Read this case study on how we gave a facelift to a client's website by integrating the best SEO strategies.
Happy optimizing!
Our Socials